AS SEEN ON CANADA AM by CTV
Discover the Benefits of Compassionate Touch in the Privacy of Your Home
~ Online Video Course with Drew Hume
Deepen your connection, reduce stress, reduce daily pain & stiffness, and your touch vocabulary with these easy to learn Thai Massage techniques.
This exclusive video course includes:
Close to 1.5 hours of video instruction including a fully guided 30 minute Thai Massage

Access to a private facebook group run by and attended to by Drew and the Navina™ Thai Yoga Therapy Team

A 13 page downloadable PDF

Quizzes to ensure you fully understand the techniques before you progress onto further postures
Course Overview:
| Tutorial | Description |
| --- | --- |
| 1 – Intro & Prep | We welcome you into the course and discuss a few things to consider before beginning, such as any equipment needed! |
| 2 – Foundational Principles | Diving right into the Foundational Principles of Thai Massage, we establish these essential components at the very beginning to ensure that all our techniques stem from the core of this practice |
| 3 – Seated Techniques | Learning and practicing the first two techniques! This section takes you through two ways to massage the shoulders and neck – areas that we're all pretty tense in |
| 4 – Supine Techniques | Progressing onto massage techniques in the supine position (lying down). We take our partner into deeper relaxation and release with a chest massage and hip mobility work |
| 5 – Prone Techniques | We add in the final techniques in the prone position (face down), and we cap it all off with an incredible back massage |
| 6 – Guided Full Body Massage | After learning the techniques in pieces, it's really useful to tie it all together in a continuous sequence to get the most benefit from the postures. We take you through a full guided practice |
| 7 – Taking It To The Next Level | To cap it all off we share extra tip and hints to get your practice going and to keep it happening regularly |
My Thai Massage path: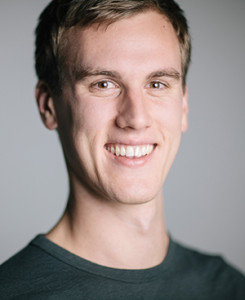 I discovered Thai Massage quite randomly actually, after having been introduced to yoga. It turned out to be something that really clicked with me – and I started using it for family and friends right away. Since then I've not only been delivering the benefits of compassionate touch through my practice in Toronto but I've been spreading the transformative power of compassionate touch by teaching others how to do it in workshops and private sessions internationally. With this video course, I hope to help even more people discover these simple, effective and empowering techniques so that you can treat yourself and your loved ones.
I've seen first hand how Thai Massage can:
Lower stress (even chronic stress)

Reduce stiffness and pain (both muscle and joint)

Increase range of motion

Improve mood and promote feelings of happiness

Bring people closer together

Create unity in a family

Enhance a sense of intimacy for couples – beyond sexual intimacy
On a more personal note, I've experienced these benefits first-hand, having discovered the incredible power that touch can have in communication in all relationships – intimate and platonic alike. I also regularly exchange treatments with others to help alleviate the tensions that build up if left unchecked – it's a pretty special gift to be able to exchange this work! I feel really lucky that I have the ability to use this skill as a currency of wellness that also means I can save a little by not having to pay for treatments as regularly.
The practice of Thai Massage is hundreds of years old and is still practiced today in homes throughout Thailand. The use of these stretching and slow massaging techniques have long played a role in the medical system of Thailand to promote holistic health. Compassionate touch is the foundation of Thai massage providing both the giver and the receiver with feelings of goodwill, happiness and loving kindness. In addition to contributing to a sense of emotional wellbeing, Thai Massage has also been linked to improved organ function, relief of pain and stiffness and significant stress reduction. Many Thai parents still teach these stretching and massaging techniques to their children to ensure the practice stays alive but also because it helps foster family unity and affection.
It's not just for families. Friends who practice Thai Massage together report an increased sense of togetherness, an expanded vocabulary of intimacy, and greater compassion (and patience) with each other. These are benefits that last much longer than the massage.
Just One Hour a Week of Thai Massage at Home can:
Enhance Relationships

Create Family Harmony

Inject Compassion into Everyday Life Activities

Promote General Wellbeing

Reduce Stress

Improve Stress Coping Capabilities

Increase Happiness
Learning these therapeutic techniques will change your life.
Imagine waking up without pain or stiffness, being able to push stress aside and maintaining a happy disposition, connecting with your partner on a deeper level physically and emotionally and creating an atmosphere of loving compassion around your home.
Once you learn these techniques you'll have this skill for life (and you can come back to the course anytime if you feel like you need a refresher). Just one Thai Massage exchange per week, in the comfort of your own home, will have an amazing impact on your health, relationships and happiness.
Brought to you by Navina Thai Massage in Toronto, Canada. Pricing is in USD.
© 2015-2020 Navina™ Thai Yoga Therapy | All Rights Reserved.